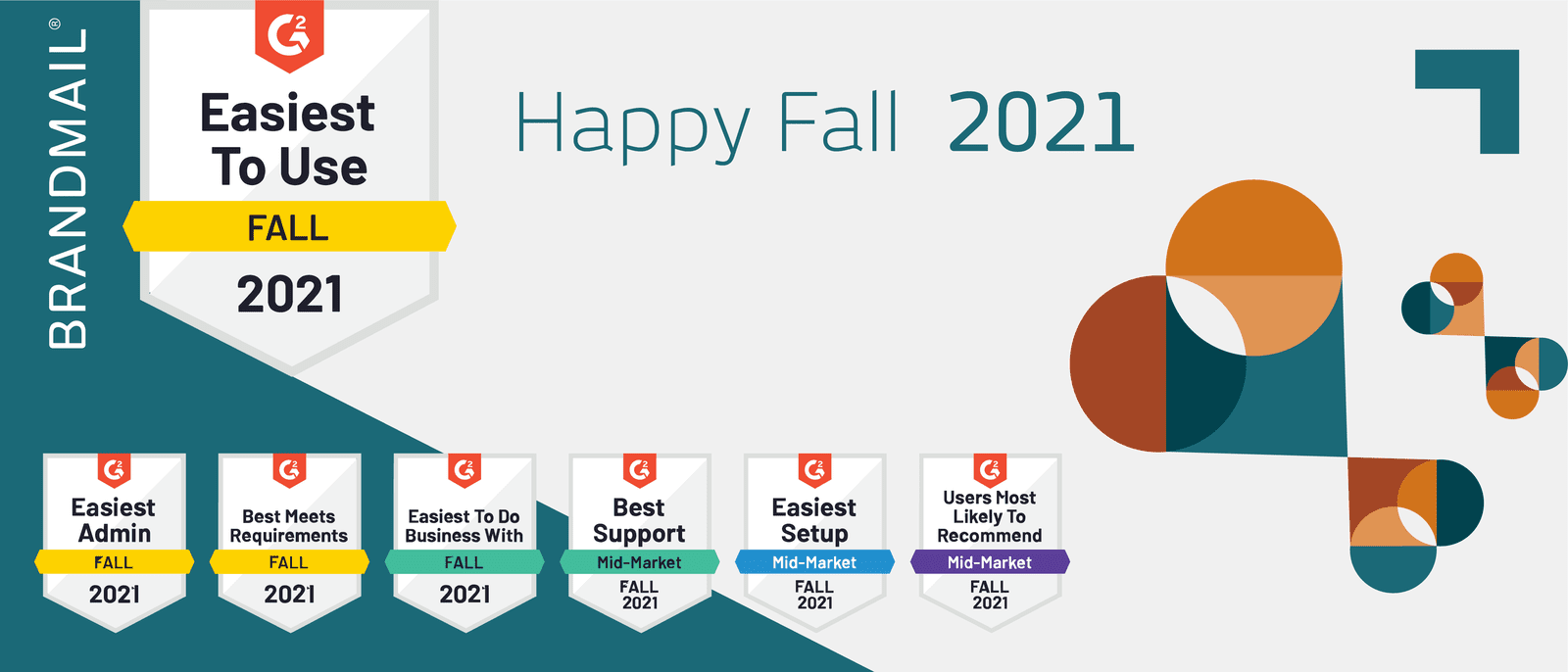 BrandMail, a software solution developed by BrandQuantum to deliver brand consistency across all email communication, recently received 15 badges in the G2 Fall Report 2021. Most notably BrandMail received badges for Easiest Admin, Best Meets Requirements, Easiest to Use, Easiest to Do Business With, High Performer and Users Most Likely to Recommend. G2 badges are awarded based on authentic peer reviews that are authorised by G2.
"We are delighted to be awarded these badges as a result of our customer's experience using BrandMail," says Paula Sartini, founder and CEO at BrandQuantum International. "We have developed our solutions with the user in mind and strive to help companies to overcome their brand consistency challenges. By being awarded these badges in the G2 Fall Report we are reminded that we are simplifying our customer's lives by removing the challenge of brand consistency, and ultimately helping them to build brand trust."
BrandMail seamlessly integrates into Microsoft Outlook to empower every employee across the organisation to deliver consistently branded emails which include tamperproof email signatures, banners and surveys to pre-developed and approved email content that can easily be inserted into emails from the Outlook toolbar.
BrandMail has been designed with security at the core to help companies to keep personal data secure and adheres to the POPI Act and GDPR requirements.